I already posted this in the internal SDK-Developers forum, but since the deadline for the contest is over I now make this official.
Over the last 2 1/2 months I was working on a game for the
PGD Dogfight Competition
(PGD = Pascal Game Developement), called
JagdGeschwader
.
And from the very first beginning I did not only knew that I would do something with WW2-planes, I also knew that I'd use Newton for that game. So the deadline is now over and so I make this public.
You can
download the game here
(RAR-compressed, ~10 MBytes). The game
includes the whole Delphi source code
(which was part of the contest rules), so maybe someone can learn something out of it. Here is a short list of the things in the game that I implemented using Newton :
Aircraft physics (arcade-style) using Newton's buoyuancy features
Tree collisions for the terrain and the vegetation
Raycasting for hit detection
Raycasting for placement of aircrafts and the vegetation
Materialinterface/callbacks to detect different types of collision (e.g. with terrain, bonus-objects, etc.)
And last but not least here are the final screenshots (click to see a bigger version) :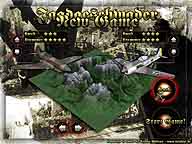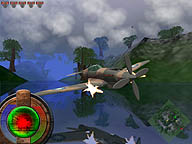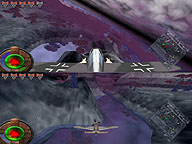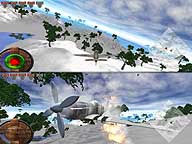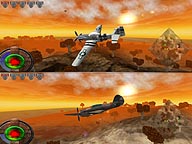 Before playing it please take a look at the included readme. Also note that this game is multiplayer only, either via LAN (also note that the LAN-mode is not as good as I wanted it, due to lack of time for it) or (preferred) via splitscreen.